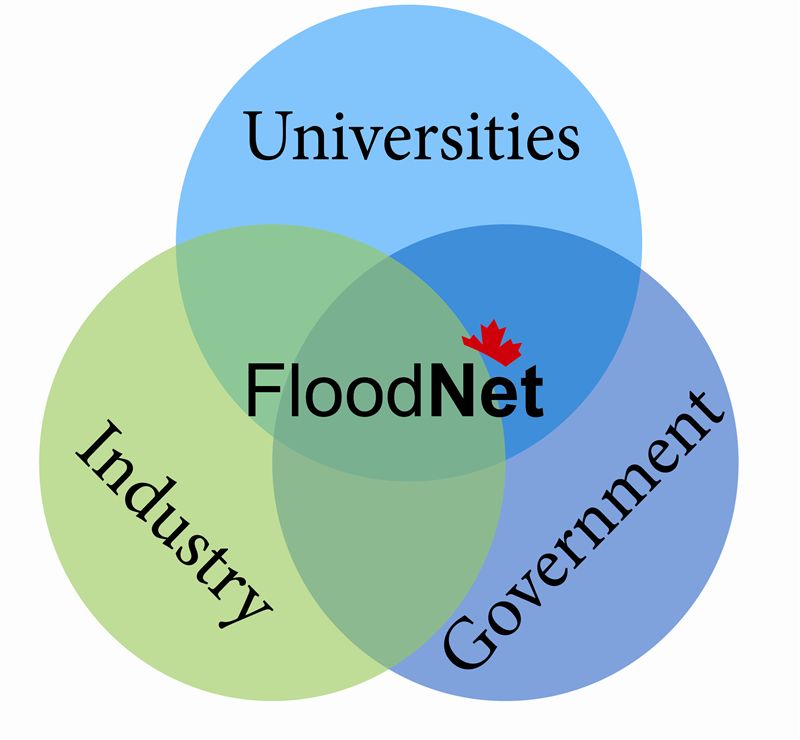 The FloodNet Annual General Meeting is an opportunity to bring together researchers, scientists, engineers, and water resource managers from all levels of government and the private sector to discuss the current progress of the NSERC Canadian FloodNet research program. Click on the links below to access the Scientific Program and Registration.
The 2018 Annual Meeting is being held on June 18-20 2017 at Laval University in Québec City, Québec. The program abstract and presentations can be found below.
All meeting activities will be located on campus in the Pavillon A.-Desjardins–M.-Pollack
Pavillon Maurice-Pollack, 2305 Rue de l'Université, Québec City, QC G1V 0A6
Please report to the GRAND SALON (second floor) for registration on the morning of the 18th.
Pavillon A.-Desjardins–M.-Pollack is a complex of two connected buildings. The first part with the main entrance is called Pavillon A.-Desjardins, the rear part Pavillon M.-Pollack.
To find the conference rooms, just follow the signs that will be set up for FloodNet.